X-rays or dental radiographs
X-rays or dental radiographs are very important for planning your safe brace treatment. Your orthodontist will routinely have 1 or 2 x-rays taken at your first appointment. These may be repeated mid way through your treatment and are hugely beneficial to the safe planning and provision of your orthodontic treatment.
The benefits of Xrays or dental radiographs are:
safe planning of your orthodontic teeth movements
check the progress of your care
look at your wisdom teeth
check for dental decay
assess the health of your the bone supporting the teeth
assess the health and position of your jaws.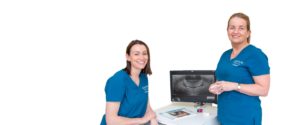 As with any radiological assessment, x-rays do come with some risks, albeit a low risk for the benefit gained. A typical orthodontic x-ray (OPG, lateral cephalogram) is equivalent to 1-2 days of background radiation. We aim to reduce this risk at Navan Orthodontics by taking only necessary x-rays, using digital x-ray equipment, continuous staff training to ensure optimal results and safe storage of your images.
To find out more about what happens at your orthodontic assessment click https://navanorthodontics.ie/becoming-an-orthodontic-patient-navan/what-to-expect-at-orthodontic-assessment/
We offer a referral source for local dental practitioners who wish to have OPG x-rays taken. 
For more information on the risks of dental x-rays please click the link below https://www.rcr.ac.uk/sites/default/files/cib_patient_posters_dental_x-rays.pdf