Dental trauma and gum shields
Gum shields are essential when playing contact sports. One in five children are affected by dental trauma so it is very common. Teeth and jaws are vulnerable to trauma when playing contact sports (gaelic, rugby, hockey etc.). This not only includes damage to teeth but also fractures of the jaws and concussion. This is especially true when you have your braces on. At Navan Orthodontics, we recommend gum shields to fit around your braces.
Custom made gum shields
If you do lots of sports, we can discuss making a gum shields made specifically for you (custom made gum shields) to fit more closely to your teeth and braces. Custom made gum shields can also be made once your braces have been removed to protect your beautiful smile. 
Management of dental trauma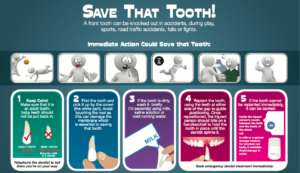 For more information on dental trauma and how to manage a dental trauma emergency, click on the link below. https://www.dentalhealth.ie/dentalhealth/causes/dentaltrauma.html