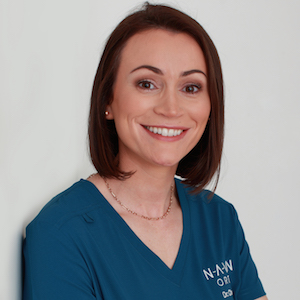 Dr Christine Smith - Specialist Orthodontist
Dr Christine is a specialist orthodontist and now owner of Navan Orthodontics. Dr Christine loves her job and is always amazed at the difference a smile can make to people's lives.
Dr Christine is originally from Navan. She completed her 5 year Dentistry degree at Cardiff University 2007 and study went on to a 3 year full time Masters in Orthodontics at King's College London in 2012. She completed her specialist orthodontic exams through the Royal College of Surgeons of Edinburgh in 2015. Dr Christine is a registered specialist orthodontist with the Irish Dental Council (6DS17). Dr Christine is a specialist in treating patients of all ages with orthodontic braces from younger children to teenagers to adults. She offers a wide range of braces including fixed braces, removable braces, aesthetic braces, Invisalign and implant supported braces. She can taylor a plan to suit all levels of complexity of cases, your lifestyle and budget.
Dr Christine sits on the council for the Orthodontic Society of Ireland. She is an active member of the Irish Dental Association, British Orthodontic Society, American Association of Orthodontist and World Federation of Orthodontists. Her research has been published internationally in dental and orthodontic journals and she has presented at various national and international conferences.


Check the Irish Dental Council specialist register to make sure your orthodontist is a registered orthodontist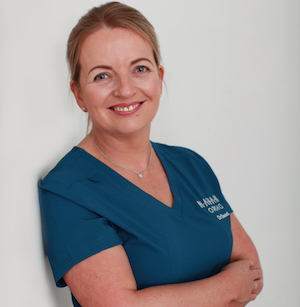 Dr Sinead O'Hanrahan - Specialist Orthodontist
Dr Sinead O'Hanrahan is a Specialist Orthodontist registered with the Irish Dental Council (2DS06) and set up Navan Orthodontics in 2006. Sinead completed her dentistry and orthodontic training at Trinity College Dublin. She has vast experience treating patients with all kinds of orthodontic problems in both public and private practice. she continues to work for the HSE. She is the current Irish representative for the European Federation of Orthodontic Specialist Association and is past-president of the Orthodontic Society of Ireland. When Sinead is not in the practice or busy with two children and she loves swimming and walking her dog.

Check the Irish Dental Council specialist register to make sure your orthodontist is a registered orthodontist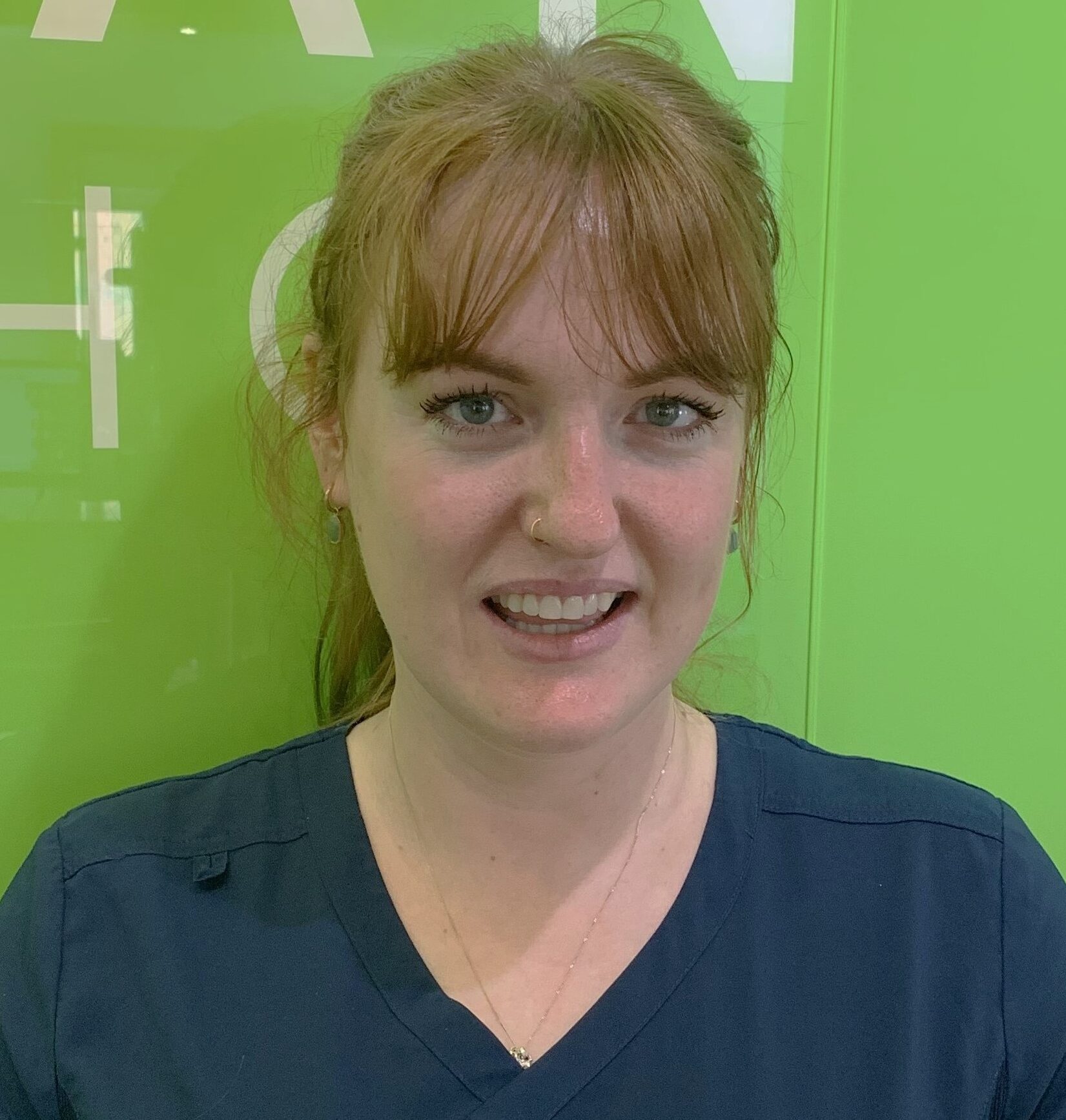 Nicola Durkan - Orthodontic Therapist
Nicola one of our Orthodontic Therapists. Nicola originally worked with us 6 years ago as a Orthodontic Nurse. She then spent 3 years in New Zealand where she furthered her education and completed her Orthodontic Therapy qualification. She has also completed a Bachelors Degree in Oral Health in 2002 so she's fully equipped to guide you on your oral health journey through treatment! Her new skills make her a great asset to the practice. She is always there to help, she has a huge knowledge of all things to do with braces and can answer all patient queries. Nicola grew up in Trim, Co. Meath but now lives in the Navan area with her partner.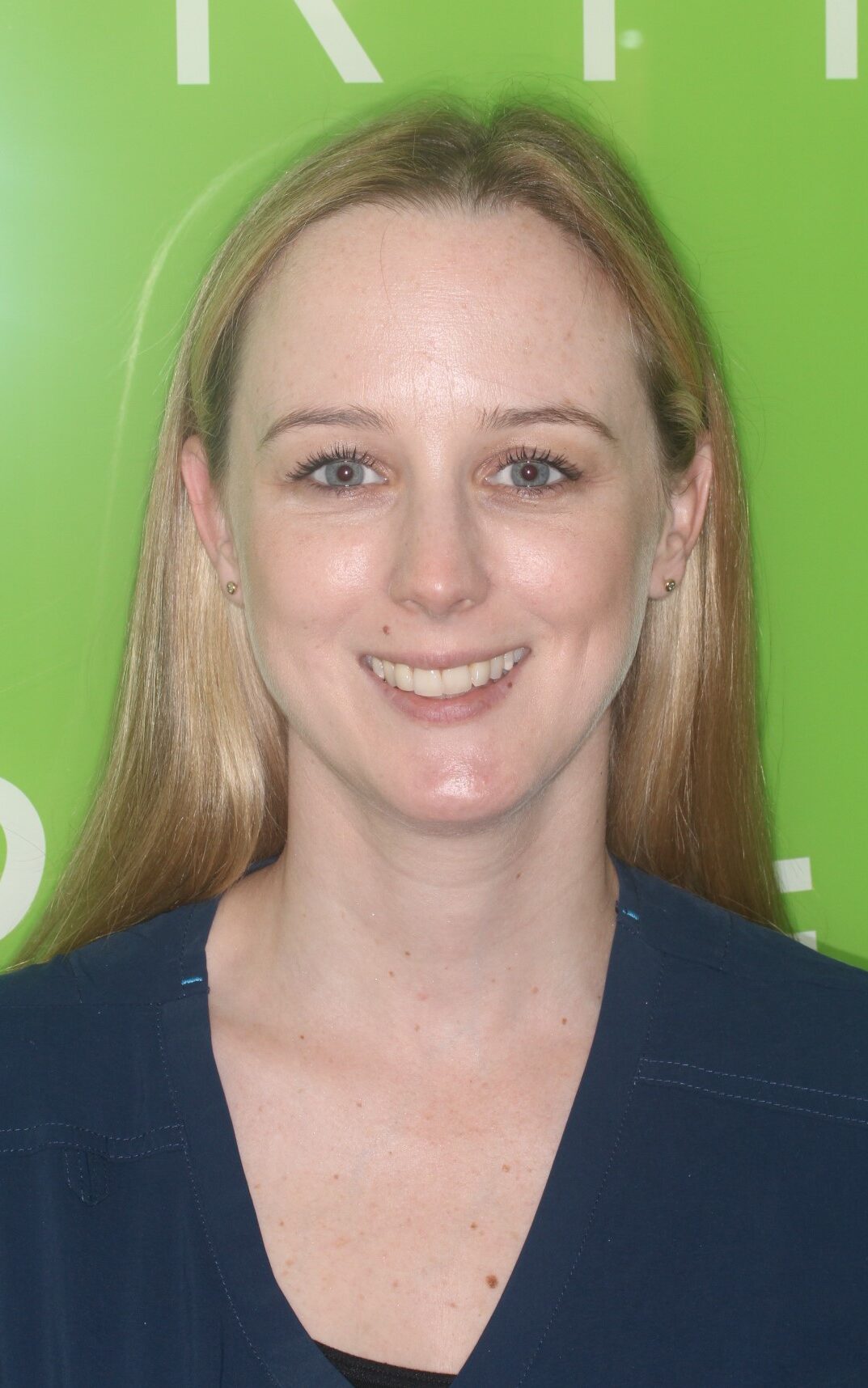 Morgan White - Orthodontic Therapist
Morgan is one of our Orthodontic Therapist here at Navan Orthodontics. Morgan joined the practice in September 2022 and has become an integral member of our team. Morgan can help with all aspects of your orthodontic treatment and will be a familiar face during your orthodontic journey. She has vast experience in the digital platform, Dental Monitoring and Smile Mate.
Born and raised in Brisbane, Australia, Morgan received her Bachelor of Oral Health Therapy at Central Queensland University in 2016. Following her graduation, she moved to Ireland on a working holiday visa. It was then when she met her now husband, Brendan.
In her spare time, Morgan enjoys being with her husband and son, Cillian and taking trips up to her husband's family home in Inishowen, Co. Donegal.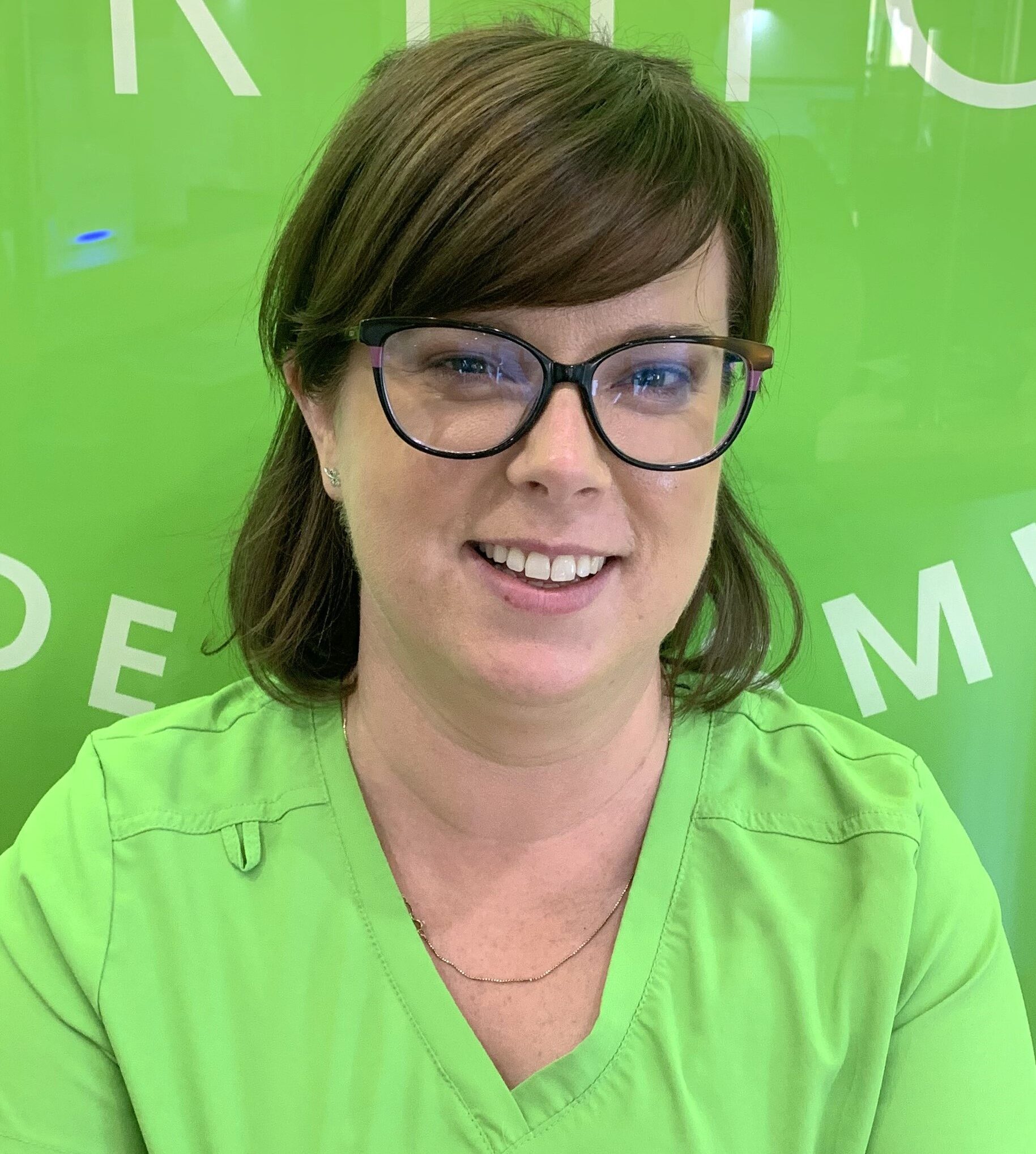 Helen - Orthodontic Administrator
Helen is the lovely face you will meet when you first come in to the practice. She gained an abundance of experience dealing with patients and parents while working in an opticians and has transferred these skills effortlessly into working at Navan Orthodontics. If you have any questions about your appointments, finances or any general enquires, Helen is there to help.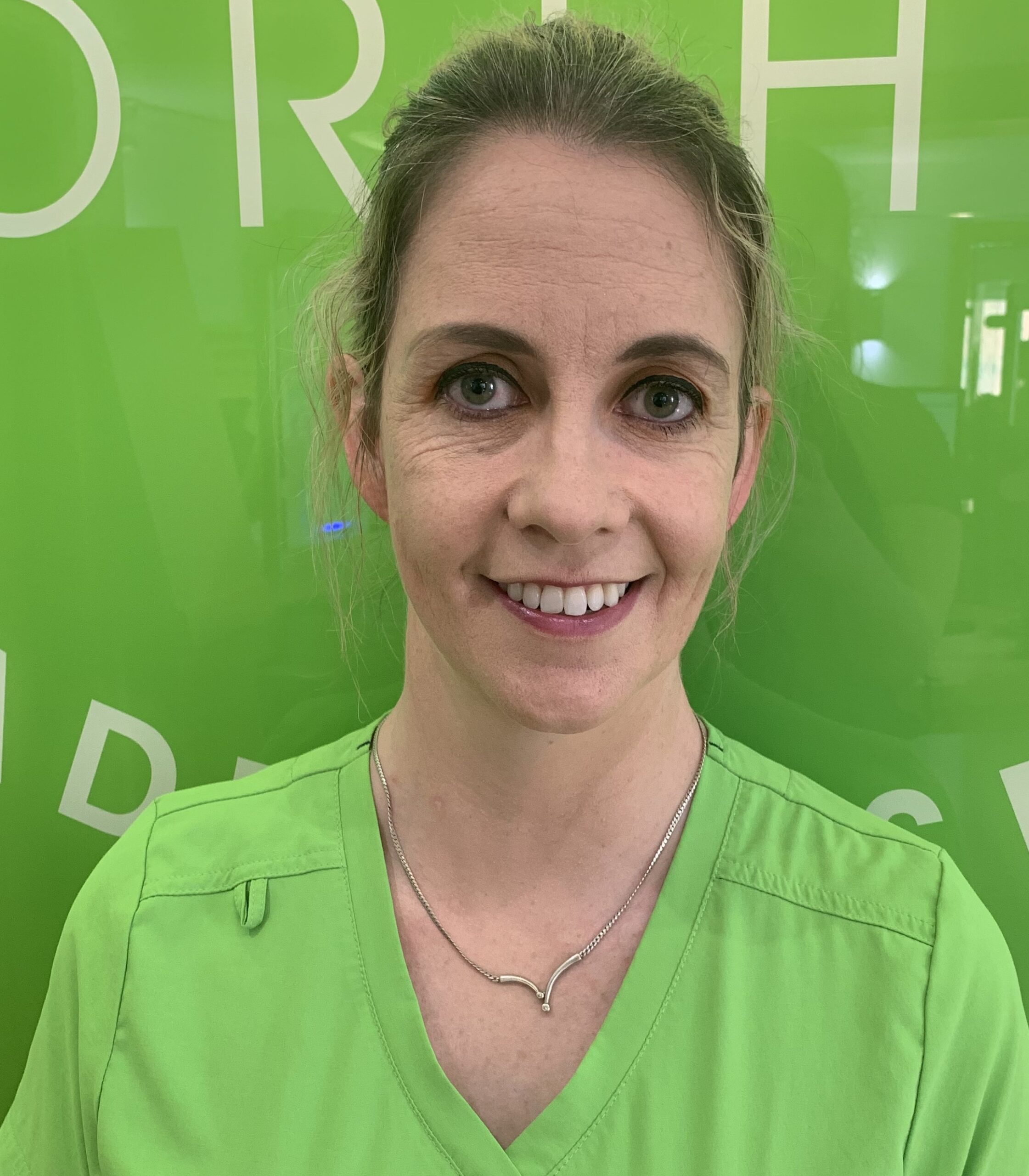 Joanne - Orthodontic Nurse
Joanne joined our team here at Navan Orthodontics in March, 2023. She began her dental nursing journey in 2009 and completed her Dental Nursing Diploma in 2013. She has had orthodontic treatment and orthognathic surgery in 2004 so she had developed a keen interest in Orthodontics. Joanne has an abundance of experience in general dentistry and has great understanding of Orthodontics! We are delighted to have her on the team; she is always keen to lend a helping hand and works to the best of her abilities. Outside of work, Joanne enjoys GAA and horse racing! Denise - Orthodontic Nurse Aisling - Orthodontic Nurse
...