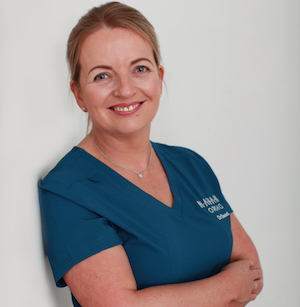 Dr Sinead O'Hanrahan - Specialist Orthodontist
Dr Sinead O'Hanrahan is a Specialist Orthodontist registered with the Irish Dental Council (Number, link to register) and practice owner. She established the practice in 2006 and has vast experience treating patients with all kinds of orthodontic problems in both public and private practice. She is the current Irish representative for the European Federation of Orthodontic Specialist Association and is past-president of the Orthodontic Society of Ireland.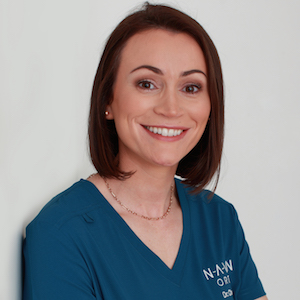 Dr Christine Smith - Specialist Orthodontist
Dr Christine Smith is a Specialist Orthodontist at Navan Orthodontics (Orthodontic specialist registration number, 6DS17). She qualified from Cardiff University in 2007 and undertook a 3 year specialty training programme in King's College London to become a specialist orthodontist. She provides orthodontic treatment using modern and efficient techniques and has a caring manner that puts patients at ease. Christine is the current Private sector representative for the Orthodontic Society of Ireland. Christine is from Navan and is delighted to be back home.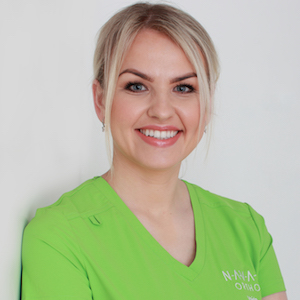 Vaida - Dental Nurse
Vaida is a fully qualified dental nurse who joined the team at Navan Orthodontics in 2009. Vaida qualified from Faculty of Health Sciences of Klaipeda College, Lithuania in 2007 and completed a Bachelor of Science in Odontology. She has lived in Ireland since 2009 and calls it home. She is an integral part of the team at Navan Orthodontics and has a calming effect on all patients, and even the staff when we get busy at the after-school rush! When not working, Vaida is busy raising her beautiful daughter and teaching her English and Lithuanian.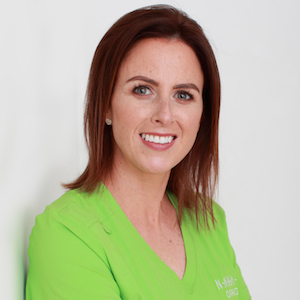 Suzanne - Receptionist
Suzanne is our head receptionist and has worked at Navan Orthodontics since 2012. She is often the first port of call for our patients, either in person or on the phone, and has the ability to provide a friendly and helpful service ensuring that all patient enquiries are dealt with in an efficient and professional manner. Outside of work, Suzanne can be seen keeping fit and driving her children around every sports facility in Navan and Bective! Did you know Suzanne was once a patient of Dr Sinead's and loved the place so much she applied for a job here!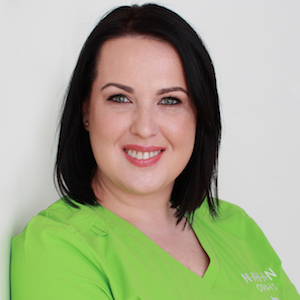 Ilma - Dental Nurse
Ilma is a fully qualified Dental Nurse. She started working at Navan Orthodontics in 2015. We were quick to see Ilma's potential so arranged for her to complete her Diploma in Dental Nursing through Dublin Dental University Hospital and Trinity College Dublin. She did not disappoint and qualified with Distinction in 2017. Ilma has a great personality and keeps us all laughing throughout the day. She has a strong character, she is quick to learn and has patient care primarily at heart.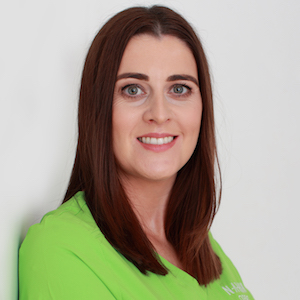 Anne-Marie - Dental Nurse
Anne-Marie is a fully qualified Dental Nurse, having graduated from Trinity College in 2003 She joined our team at Navan Orthodontics in 2018. She is from Trim and has worked locally in dental practices since she qualified. She has a wealth of dental experience in dealing with patients and in the everyday running's of an orthodontic practice. Anne-Marie keeps us all up to date with all local knowledge and seems to know everyone that walks in the door! She comes from a family with strong musical roots and has a beautiful singing voice herself.